Ansys Dispositif de mesure optique
Visualisez votre prototype à l'aide d'un appareil de mesure optique portable et léger.
Capture Realistic Material Properties for Virtual Sampling
Scan reality, and review in a 3-Dimensional interface to unleash your creativity. Indeed, the Ansys Optical Measurement Device captures realistic material properties so you can easily manage material samples virtually to provide your clients with a detailed view of the final product, matching the reality.
Optical Simulation for Real-Life Scenarios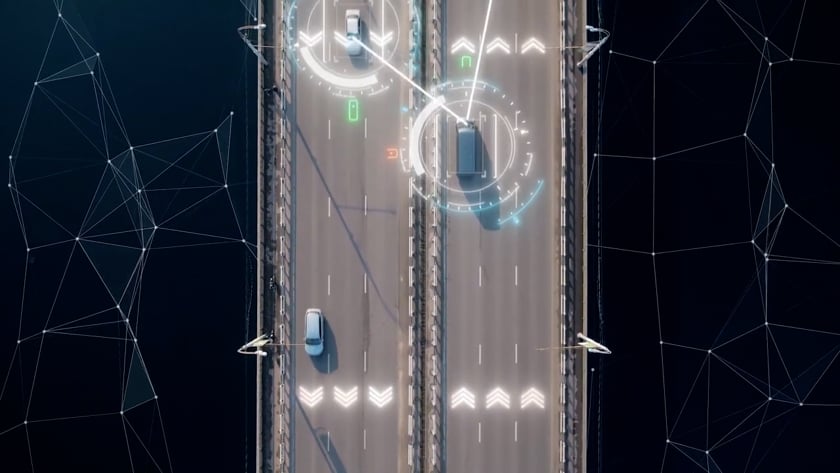 Determine Surface Properties of an On-Site Sample
---
Conveniently gain virtual management of materials samples for optical analysis.
With a mixture of options for measuring color, trim and materials — either individually or in combination — in real time on-site, the OMD let you to find optical surface properties.
Use the Portable optical measurement system for perceived quality studies on vehicle interiors or consumer goods relevant to your business.
In addition, coupled with Laboratory OMD, the photometric analysis capabilities allow you to capture iridescent effects and the marginal spectral effects of diffraction gratings.
Visualize Your Prototype with 3D Virtual Sampling Software

The Ansys Optical Measurement Device allows real-time determination of optical surface properties.
It includes software necessary for analyzing the results.
The Portable Optical Measurement Device quickly determines optical surface properties of a sample on-site.
Laboratory Optical Measurement Device is used for photometric analysis with Ansys Speos simulations.
With the Laboratory OMD, the photometric analysis capabilities allow you to capture iridescent effects and the subtle spectral effects of diffraction gratings.
Physically accurate lighting simulation in the design studio empowers you to preserve your design intent while simplifying visualization and simulation processes.
A intuitive workflow and user interface combining Optical Measurement Simulation with the physics-based light simulation capabilities of Light Simulation.
Ensures data consistency and places physics-based light and optical simulations in the design team's toolkit.
With this software suite, embedded workflow automatically detects defects such as lighting uniformity or light leakage that cannot be discovered without optical simulations and validates lighting appearance design intent.
This accelerates the development cycle by empowering designers with on-demand optical simulations.
By integrating these simulations capabilities with designers, engineers save time by reducing the iteration process, speeding your product's path to consumer markets.
It's crucial to Ansys and SimuTech Group that all users, including those with disabilities, can access our product suite.  Accordingly, we endeavor to follow accessibility requirements based on the US Access Board (Section 508), Web Content Accessibility Guidelines (WCAG), as well as the current format of the Voluntary Product Accessibility Template (VPAT).