Structural & Thermal Applications (FEA) Consulting
Ensure the structural integrity, performance, and reliability of your designs with an expert FEA Consulting Engineer.
Get the Engineering Expertise You Need for Your FEA Project
With an expert FEA consulting engineer, businesses can solve complex structural engineering challenges.
Through advanced computational analysis and 20+ years of FEA consulting, our engineers will guide your your team in making informed, and timely engineering design decisions to meet project deadlines.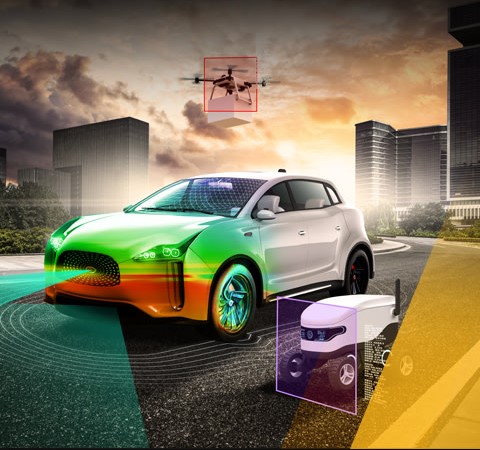 Professional FEA Consulting Experience
For the most challenging mechanical engineering analysis tasks, SimuTech Group leverages more than 20 years of FEA consulting experience.
Our FEA consulting engineers have hands-on expertise in linear dynamics, convective heat transport, and comprehensive stress analysis (normal modes, sin sweep, PSD or seismic analysis).
Our engineers are up to speed on all ASME Boiler and Pressure Vessel Code regulations in terms of industry compliance.  In addition, highly adept at modifying, and integrating current design iterations to conform to regulatory requirements, such as heat exchangers to NQA-1 nuclear.
Nonlinear contact analysis for complex assemblies, plastic thread design, high-power transmissions, gear assemblies, offshore oil patch winches, top drives, and many more areas are also covered by specialized FEA consulting.  Customized requests/engineering challenges are more than welcomed.
FEA Fatigue and Fracture Specialties 
Predictive engineering, or the assessment of potential failures using fracture mechanics and damage tolerance, is a crucial element of SimuTech Group's FEA consulting services.  Indeed, of SimuTech Group's core wheelhouse activities, fracture and fatigue mechanics has been put at center stage.
Our knowledge in fracture mechanics has been accumulated in the lab, in the classroom, and most importantly, on the job (in the field).
We have firsthand experience with both the catastrophic failure of structures and the long-term, safe operation and preventative maintenance that can result from thorough analysis.
In the domain of virtual simulation, we are realists. In the virtual world, where it can be challenging to tell whether anything is a cartoon or genuine, we employ a realistic approach based on field-based (on the job) experience to guide suggestions.
At our core, we are mechanically minded, and realize that theoretical models often overlook nuance crucial to the success of the project.
Have a Special Request for your FEA Project?
Send us the specifics and an FEA engineer will get back to you within 24 hours.
How an FEA Consulting Engineer Can Help your Business
FEA or Finite Element Analysis consulting engineers employ mathematical models to understand and quantify the effects of real-world conditions on a part or assembly, particular to the business' operation.
These simulations are functionally coordinated for the individual business needs.  Then, conducted via specialized FEA software. This enables engineers to locate potential problems in a design, including areas of tension and weak spots.
Here's the bottom line…FEA is predictive but not affirmative.  Therefore, those without years of experience in finite element analysis should not be making core operational/process changes.
Don't mistake our message, we strongly recommend employing an in-house FEA/FEM software.  Moreover, in some cases, the in-house expertise is not available to ensure computations and models have been contextualized.  That is, defined accordingly to the particular variables of the business (machines, materials, regulations).  And, a full-scale reorganization based on analysis missing one core variable, for example, could cost the organization millions of dollars.
Custom FEA Design
In addition, finite analysis does not ascertain that a design will withstand the simulated stresses with sweeping certainty;  It merely gives engineers a view of how the particular design may behave.  That is, with the imposed stresses by the variables input by the engineer.  This is crucial to understand, for the industry at large.  A computational analysis or modeling software is only as good as the engineer guiding the simulation.
FEA Engineer
The core distinction between an FEA engineer (day-go-day employee) and an FEA Consultant is in how they look at software, and approach the engineering problem at hand.
FEA Consultant
FEA consultants, primarily, look at these from the business side.  Specifically, with an emphasis on operational expenses, manufacturing or process logistics, and overall department ROI.
Conversely, engineers (day-go-day employees) tend to look at software from a scope of functionality and application.  This, of course, is essential to developing the product(s) efficiency, and applicability for a diverse array of industries.  However, may diverge from the bottom-line financial business goals of the company.
FEA Simulation
FEA, and the supporting software in which it is employed, enables engineers to conduct the simulation of a designed model.  This is, of course, in place of having to create a physical model for testing purposes on an FEA project.
This offers financial incentives in reducing operation expenses.
FEA & FEM
However, FEA offers more advantages.
The FEM (finite element method) employed by our consulting engineers during analysis, permits modeling of a diverse number of material types.  In addition, the ability to monitor and 'audit' how confined effects impact a small area of design.  This is particularly relevant in more complicated geometry types.
FEA's expansive scope of application
Business' in non-engineering sectors are often surprised how Finite Element Analysis & modeling can significantly enhance their day-to-day operations for a wide range of tasks.
The fields of healthcare and automotive are frequent clients, which are handed off from our fluid dynamics engineering segment.   One recent instance involves the deformation of a vehicle from collision and stress on human bones.  Rather than just theoretical examination, a practical utilization of finite element modeling (FEM) software by our consulting engineers.
FEA (finite element analysis) is recognized in the engineering industry as one of the most dynamic and robust features applied to CAD (Computer-aided design).
FEA is essential to CAD for measuring an object.  Specifically, via application of finite elements that contain small rectangular and triangular shapes.
To analyze the whole object, our FEA engineering consultants will analyze each finite element in the entire object network.  From here, mapping the corresponding outcomes which combine to plot the overall behavior of a complex object.
Specific elements will be analyzed for certain property thresholds.  This includes stress-strain, thermal properties, dynamics, or any other characteristics required for a contextualized analysis.  The bottom-line being to ultimately enhance your business' day-to-day operations.