SimuTech Skills Center | Online Ansys Resource Library
The SimuTech Skills Center is an extensive library of learning materials for Ansys products, including videos, tutorials, quick tips, lectures, and workshop problems.
Self-Paced Training | New and Existing Ansys Users
SimuTech Skills Center offers self-paced courses for new and existing Ansys users. Users can explore new physics and gain access to hundreds of workshops, presentations, demos, tips & tricks videos. Get support and solutions for today's leading design applications, simulation products, and industry topics. With 24/7 availability, SimuTech Skills Center is your go-to platform for all things Ansys.
Engineering Training courses for Beginner, Intermediate, and Advanced Competency Levels
There has been a distinct trend towards more multi-physics industrial applications; Ansys has been investing heavily in improvements of its software interfaces, and new features are constantly being added.
SimuTech Skills Center content is actively updated by SimuTech Group's own materials. In addition, we collaborate with other Elite Channel partners to broaden the content even more.
Customized workshop problems will help you and/or your engineering team reach the next stage of innovation with Ansys simulation tools.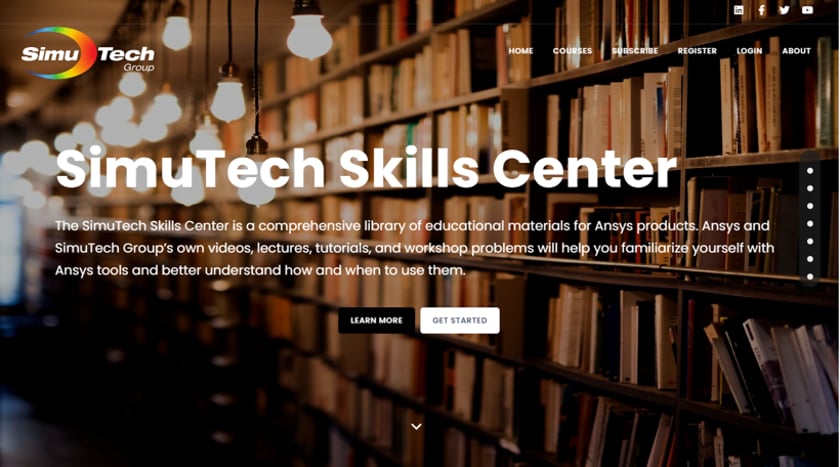 Additional Engineering Webinars