Ansys Lumerical MODE
Whether your prototype is focused on fiberoptics or consolidated photonics, MODE has everything engineers require to optimize waveguide and coupler designs.
Enhanced Waveguide Design & Coupler Performance
Engineers can reliably predict waveguide and coupler performance using Ansys Lumerical MODE.
Large planar structures and extended propagation lengths are no problem for MODE, which combines bidirectional Eigenmode expansion, varFDTD, and finite difference eigenmode solvers to deliver accurate spatial field, modal frequency, and overlap evaluations.
Advanced Bend Loss Analysis
Advanced bend loss analysis is offered by Lumerical MODE employing spectrally and spatially resolved imaging.
Rapid Overlap Calculation/Analyses
To determine the differences and similarities between two or more databases or collections as well as the degree of overlap between resources, overlap calculation and analysis are simple to perform.
Modal Area Analysis
Multiple stages of analysis throughout the simulation process are necessary to get a reliable final design. With modal area analysis, Lumerical MODE accomplishes this feat.
Variational FDTD Solver
Enjoy the 3D FDTD accuracy while using 2D simulation times. The 2.5D varFDTD solver in Lumerical MODE can accurately and quickly model massive planar waveguides.
Bidirectional Eigenmode Expansion
To mimic electromagnetic propagation for long propagation lengths in waveguide or fiber devices, use Lumerical MODE coupler design feature. Device length and periodicity are automatically surveyed by the software.
Ansys Lumerical MODE In-Action
Functionality and practical industrial application
Characterize Thermo-Optic Responses in Ansys MODE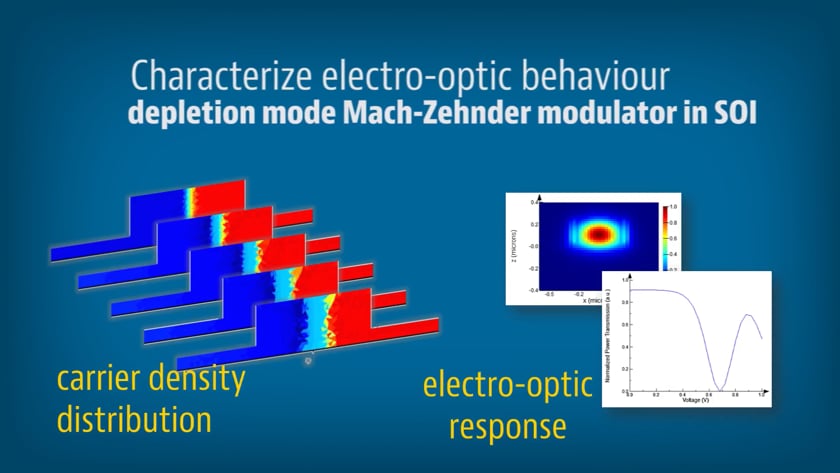 Eigenmode Expansion Layout in Ansys MODE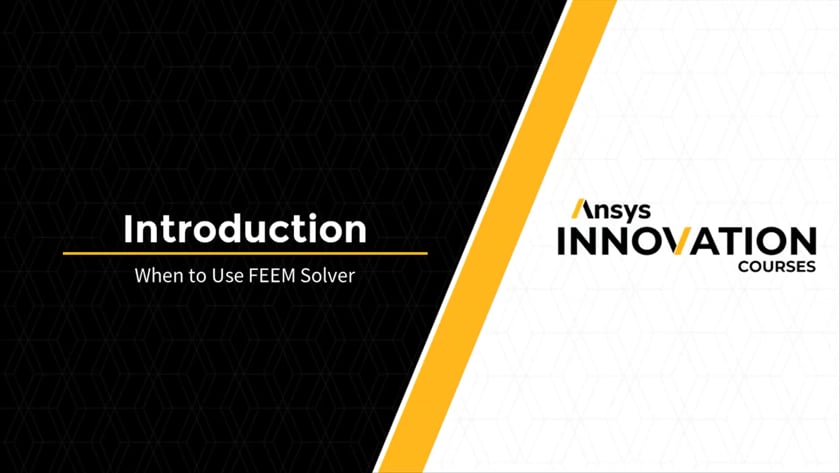 How to Import Sampled Data with Ansys MODE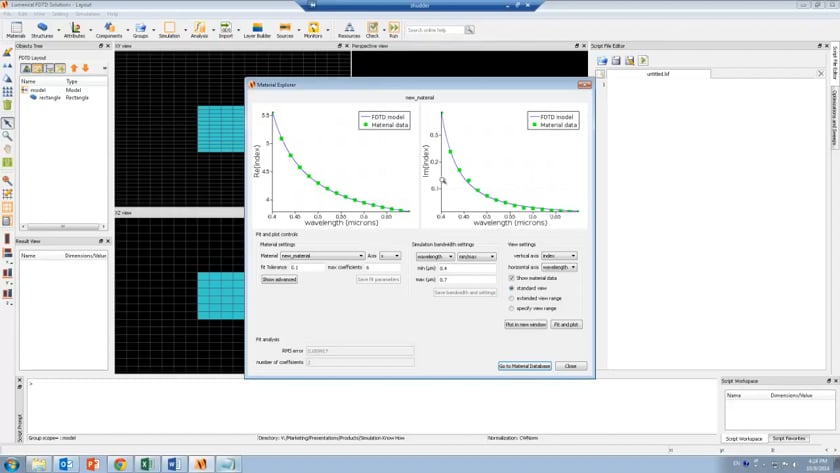 Overlap Analysis

Bend Loss Analysis
Helical Waveguides
2.5D varFDTD Solver
Anisotropic Materials
Advanced Conformal Mesh
Eigenmode Expansion Solver
Spatially Varying Temperature
Charge Density Profile Imports
Finite Difference Eigenmode Solver
Magneto-optical Waveguide Analysis
Designers can model interacting optical, electrical, and thermal effects thanks to tools that seamlessly integrate device and system level functionality. A variety of processes that combine device multiphysics and photonic circuit simulation with external design automation and productivity tools are made possible by flexible interoperability between products.