Ansys Fluent Meshing | Conditioning Accurate Simulation Results
Ansys fluent meshing solutions range from easy, automated meshing to highly crafted meshing. Methods available cover the meshing spectrum of high-order to linear elements and fast tetrahedral and polyhedral to high-quality hexahedral and mosaic.
The Power of Fluent Meshing
Effective Solutions Emerge from Adaptive Mesh Refinement (AMR)
Ansys fluent meshing software provides general purpose, high-performance, automated, intelligent meshing optimization solutions.  The simulations produce the most appropriate mesh for accurate, efficient multiphysics solutions.
Application of Ansys fluent meshing ranges from easy, automatic meshing to highly crafted mesh, for larger-scale and/or more intricate design projects. Smart defaults are embedded within the software to make meshing a painless and intuitive task, providing the necessary resolution to capture solution gradients correctly for reliable results.
Meshing Optimization | User Controls & Contact Match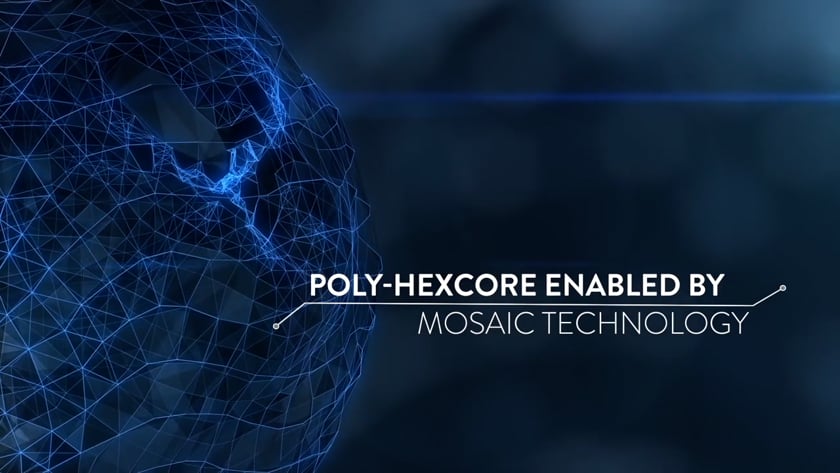 Speed Your Simulation with Intelligent Meshing
---
✔ Parallel Processing
✔ Automation and Scripting
✔ Adaption and Refinement
✔ Structured and Unstructured
Powerful Meshing Solutions for all Physics Simulations

Simulation is a crucial tool for many industries, particularly in those involving structural analysis. In fact, according to Grand View Research, the global simulation software market is expected to grow at a compound annual growth rate (CAGR) of 17.1% from 2021 to 2028. This is a significant increase — chiefly due to the many advantages simulation software provides business, including decreases in product development costs, physical tests, and defective prototypes.
In computer-aided engineering (CAE) functions like simulation, there are categories of software to analyze your merchandise such as finite element analysis (FEA), computational fluid dynamics (CFD) and many others. To conduct a CAE simulation, there are three important steps to an analysis: pre-processing, solving and post-processing. Ansys Meshing software incorporates all three of these steps in for an all-encompassing simulation suite.
The behavior of real gases can be reproduced by using Vista TF' data warehouse of gas property tables. The methodology often employed consists of a local fitting of gas data to provide the thermodynamic property required by the solver in each solution step.
This system produces several characteristics which make it attractive as a design simulation software for industrial applications.
First, the method functionality in the solver is simple and straightforward, as it doesn't necessitate applicable changes in the solver structure. Additionally, it is centered on a low-computational-cost algorithm, which mitigates considerable increases in the overall computational time, and company operating costs.
Lastly, the methodology is extensive in terms of utility, but generalized in terms of its application of industry, since the software allows engineers to handle any type of gas, gas mixture or steam over a wide operative range.
Visualize blade loading charts, circumferentially averaged meridional vector and contour plots and machine performance quantities.
Ansys Vista TF software was specifically designed to enable an effective CFD postprocessing of rotating machinery.
Vista TF contains a unique slew of plugins for all kinds of rotating machinery, including both radial and axial machines.
In addition, Vista TF is not reliant on other software and pairs well in compatibility with many Open-Source plug-ins.
Meshing Optimization in Turbomachinery
Vista TF Turbomachinery CFD (core meshing software) enables a quick and efficient design optimization of turbomachinery components.
SimuTech Group also provides full technical support for the package, and the SimuTrain info-sessions are maintained and regularly updated.
In fact, our engineers are currently working on supplementary software modules and extensions covering connectivity limitations with 3rd party applications.
Types of Meshing Methods: Tetrahedral vs. Hexahedral
There are two main types of meshing methods. For these purposes, we are referring to 3D models:
Tetrahedal element meshing or "tet"
Hexahedral element meshing or "hex"
Hex or "brick" elements generally result in more accurate results at lower element counts than tet elements. If it is a complex geometry, tet elements may be the best choice. These default or automatic meshing methods may be enough to get you where you need to go, however, there are additional methods that can give you more mesh control.
Hybrid Meshing & Meshing Optimization
In Mechanical, you can use a Multizone method, which is a hybrid of hex and tet elements that allows you to mesh different parts of the geometry with different methods. This allows you to perform less geometry preparation and have more local control meshes.
Advanced Meshing Software
Mesh morphing involves the adaption of a computational grid modified for computer aided engineering (CAE). For example, the solid or shell mesh of a structural component ready to be processed by an FEA solver, or the volume mesh complete with boundary provisions for a CFD solver, can take on a new shape by merely updating nodal positions.
This indicates that the topology of the mesh (connectivity, nodes count, cells count, etc.) stays the same. Just the x,y,z coordinates of the nodes in the section of the model undertaking a shape modification are updated during this process.
Mesh morphing can be used for critical purposes:
Creating shape parameters → Change in length or altering of an angle's thickness
Swap onto a new known shape → As manufactured and/or as designed by CAD
Move onto a shape predicted by the CAE solution → automatic shape optimization with adjoint or BGM
Multiphysics Support →  Moving CFD mesh according to the evolution of the FEM-connected one, enable erosion/deposition.
Meshing Optimization
Another advantage of Mesh Morphing is speed.  Typically, mesh morphing is quicker than remeshing for a number of reasons:
The process avoids "remeshing noise" or having the same mesh adapted, means the effect of a parameter is not confused with the effect of a new mesh structure. Therefore, variation effects can be assessed even with a coarser mesh.  This is fundamental in meshing optimization.
The CAE model can be updated on the background keeping all the original settings (boundary conditions).
The revision of nodal positions entails less computational efforts vs a full mesh regeneration.
Designing shape parameters with mesh morphing is faster than constructing a parametric CAD model.
Relationship between Meshing Optimization and Aerodynamic Performance
Go from a single passage up to multi-stage machines to obtain excellent aerodynamic performance.
---
Vista TF provides a data warehouse, and corresponding solutions sets for 3D CFD based models of the time-averaged flow field within axial flow multistage turbomachines.
Software emphasis has been placed on models that are compatible with the industrial design environment and those models that offer the capability of providing credible results at both design and off-design operating environments.
The demand to develop models free of aerodynamic input from semi-empirical design systems is stressed. The precision of such models has often been shown as dependent upon their ability to account for the unsteady flow environment in multistage turbomachinery.
The relevant flow physics connected with unsteady flow processes produce in axial flow multistage machinery are offered along with procedures that can be used to account for such anomalies in 3D CFD simulations.
Pre-Design sample simulations are produced for both axial flow compressors and axial flow turbines that help to illustrate to engineers the enhanced predictive capabilities afforded to their workflow by including these procedures in 3D CFD simulations.
For more information on why Meshing is Important for FEA Fluid Meshing.
Patch Conforming Mesh
How patches conform in Ansys Meshing
In other words, the design conforms to each geometric patch.  Patch conforming will therefore produce the highest quality mesh if the geometry is sound and impenetrable.
Patch Conforming Method with Ansys Meshing Software
Additionally, the Automatic Meshing Method is the meshing technique used for the patch conforming algorithm.
All surfaces with design elements are respected according to their dimensions, and the components are mated with geometric conformity. The edges, faces, and finally the entire volume are meshed first in the finite element method.
If possible, the body will be swept if you choose the automatic technique control. Tetrahedrons (Patch Conforming) are employed in all other cases.
Ansys Fluent Meshing | Pairable CFD Products from Ansys
Mosaic Mesh, a Hexahedral Dominant Mesh Software accelerates the meshing process with a reduced face count, higher quality cells and efficient parallel scalability.
FENSAP-ICE is the premier in-flight icing simulation system. Its innovative, graphical environment provides intuitive file management and makes it easy to interact between simulation modules.
CFD Enterprise
To benefit from all the computational fluid dynamic solvers that Ansys offers, choose the CFD Enterprise toolkit. CFD Enterprise offers full versions of Ansys Fluent Meshing, AIM Pro, and CFX to help you optimize product performance with well-validated physical modeling capabilities that deliver powerful meshing solutions.
Engineers use Ansys CFX for the most accurate, robust, and rapid simulation for rotating machinery such as fans, pumps, compressors, and gas and hydraulic turbines. Companies in the glass, metals, polymer, and cement industries can choose Ansys Polyflow for advanced fluid dynamics technology and meshing solutions.
CFD Premium
Today's experienced engineers need well-validated CFD results to analyze products quickly and thoroughly. With full versions of Ansys Fluent, CFX, and SpaceClaim included, CFD Premium provides accurate, quick, and robust results.
Engineers can simulate IC engine combustion performance with Ansys Forte. Simulate with nearly any type of fuel to quickly design high-efficiency, clean-burning engines that are fuel flexible. To ensure speed and safety for in-flight icing certification, Ansys FENSAP-ICE provides accurate, rapid aircraft icing assessments, along with other comprehensive analysis in the aerospace industry.